THE BEST COFFEE IN NYC
The best coffee in NYC...? Nee nee, we gaan hier niet over op het Engels, heus niet. Er zijn al genoeg blogs in het tenenkrommendsteenkolen-Engels, nietwaar? Maar zo af en toe maken we een uitstapje naar onze vriendinnen van afterDRK die hun verhaal wel in het overzees houden. Dus dan spelen we mee, what else. Onderstaand rijtje was al op afterDRK te lezen en nu dus ook hier, in het Engels - want om de boel weer  te gaan vertalen is ook zo wat. En ach, een klein moppie kunnen we best meelullen. Welcome.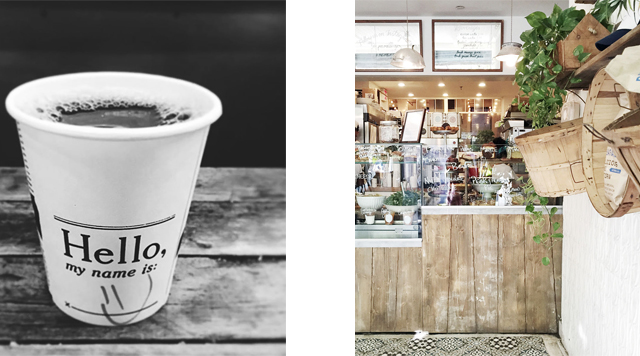 What more New York than a bagel and a coffee to go? While New York is full of great places, the sea of cafes can be quite hard to navigate. So here you go, the best places in town to get your morning sugar rush and a cup, to stay or to go. And if to stay is the answer…these places are some of the best ones in New York for laptopping your *ss off as well.
Manhattan:
Birch Coffee. There are four Birch Coffee spots in New York of which the one near the Flatiron building is the newest and coolest (if you ask me). Behind the black facade you will find the best coffee – they say Starbucks style, the sophisticated way. And if they can't pronounce (or let alone spell) your name (try to say Maartje in English. Can't do), you will get a smiley. Which obviously made me smile. Birch Coffee, 21 East 27th Street, New York.
Maman. In a quiet street in the middle of Soho (it's possible) there is this cute address that has the prettiest blue and white coffee cups to go. Behind the counter (hidden) you'll find the perfect place for an afternoon well spent online (yellow fellow bloggers). And don't forget to score a chocolate chip cookie. Maman, 239 Centre Street, New York.
Sadelle's. You can leave your laptop at home and their coffee is okay. But, BUT(!) at this Jewish bakery they have the very best salmon and cream cheese bagel that I have ever tasted, something that goes for their triple chocolate cake as well. Planning on a weekend brunch anytime soon? Make sure to make a reservation at least a week in advance. Sadelle's, 463 West Broadway, New York.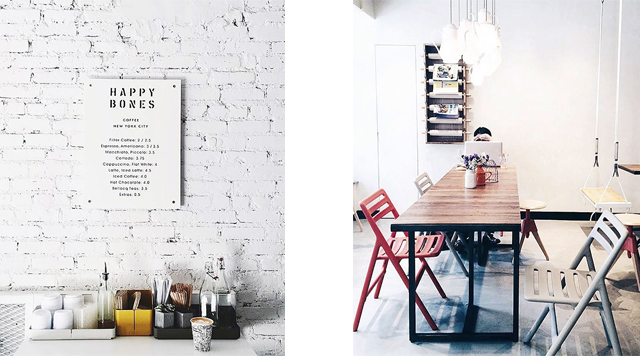 Happy Bones. Small and artsy, white and cool. And good coffee. What can I say? Happy Bones, 394 Broome Street, New York.
Smile Newsstand. Gotta love the Smile. Love the restaurant in Soho, love the take away around the corner (in Soho as well) and love the newly opened Newsstand on Wall Street (in the Financial District). The small spot has the same dark and golden-chic and country-style no-fuzz feeling as the restaurant does. A wide selection of complimentary newspapers and magazines are available if you opt for a seat inside. Smile Newsstand, 177 Franklin Street, New York.
Padoca Bakery. Happy vibes only at Padoca Bakery. And applause for their super fast free wifi. And a swing. And it's the upper east side so no NYC hipster-crowd that make you feel awkwardly misplaced because they always seem to know you are a tourist (no idea by the way why and if that's even a bad thing). Padoca Bakery, 359 East 68th Street, New York.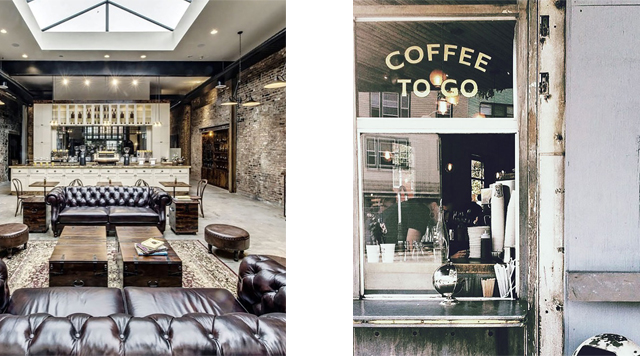 Ost Cafe. So this might not be the most popular and exciting spot in this article but sometimes that's exactly what you want. Great coffee and service, a nice corner location in the East Village and laptops all over the place during day time. Ost Cafe, 441 East 12th Street, New York.
El Rey. Forget Williamsburg (ok, not really), the Lower East Side (LES) is where you want to be. El Rey Coffee Bar and Luncheonette (for real) feels a bit like South Africa meets California. Light and fresh, positive and energetic. The perfect place for to spend an entire afternoon. El Rey, 100 Stanton Street, New York.
Intelligentsia Coffee. Hipster alert! But hey, you want it, trust me. Intelligentsia Coffee originally came from Chicago and the bar at the High Line Hotel (which you want as well) is one of the best options in the neighborhood. Drinks come in beautiful glassware if ordered to stay and pastries come from two excellent sources, Bien Cuit and Mah Ze Dahr, the last one is well known in the city as well. Intelligentsia Coffee at the High Line Hotel, 180 10th Ave at 20th Street, New York.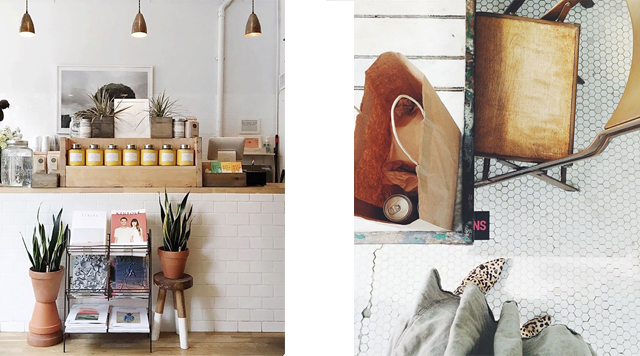 Brooklyn:
Home Coming. The small shop in Greenpoint sells plants, magazines about plants, things to hold your plants and coffee. Home Coming, 107 Franklin Street, Brooklyn.
Brooklyn Roasting Company. This one is too easy but still, after crossing the Brooklyn Bridge, a tourist must, this Dumbo location is one of the best places in the area for new energy. Brooklyn Roasting Company, 25 Jay Street – 200 Flushing Ave, Brooklyn.
Five Leaves. Do I need to mention that this bar was opened by Heath Ledger – the amazing actor that is no longer – and his friend? Try to go in the early morning for a Aussie style breakfast, the place is always packed with tourists after lunch. Five Leaves, 18 Bedford Ave, Brooklyn.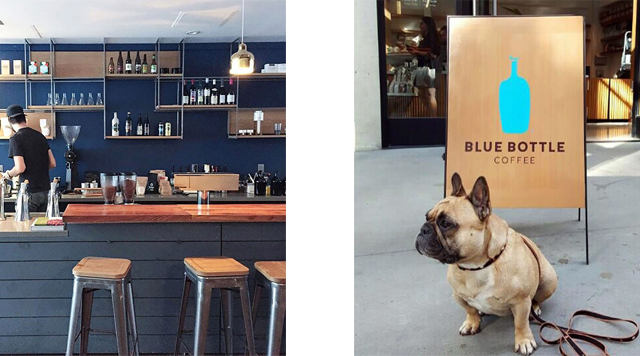 Vrijdag 15 januari op afterDRK: Barts 10 favorieten in Parijs.